There had been Baptists in Coggeshall since about 1772 who met in a small chapel on Vane Lane. The Essex Baptist Association had it's headquarters in Coggeshall from May 1797.  Later the Baptists met in a house adjoining Hares Bridge on West Street.
Land was bought in Church Street in 1825 for £180 where subsequently a chapel was built, with a pool for full immersion Baptisms, which opened in 1855. The chapel was refurbished in 1888 and the famous preacher from Kelvedon, the Rev C H Spurgeon, contributed £23 towards the cost. The building went out of use in 1989 and the building now houses a business centre.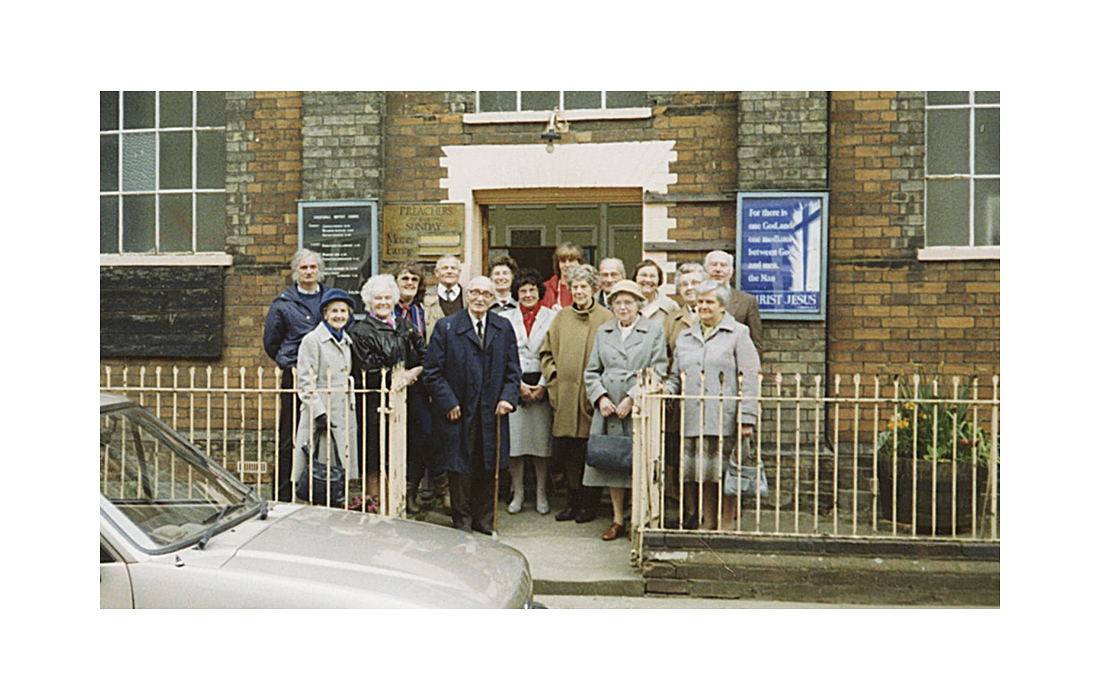 This may well be the last gathering of the Coggeshall Baptists at the chapel, taken in May 1989.
In the centre in dark clothing is Harry Rolson who was a Lay Preacher in charge at the chapel.