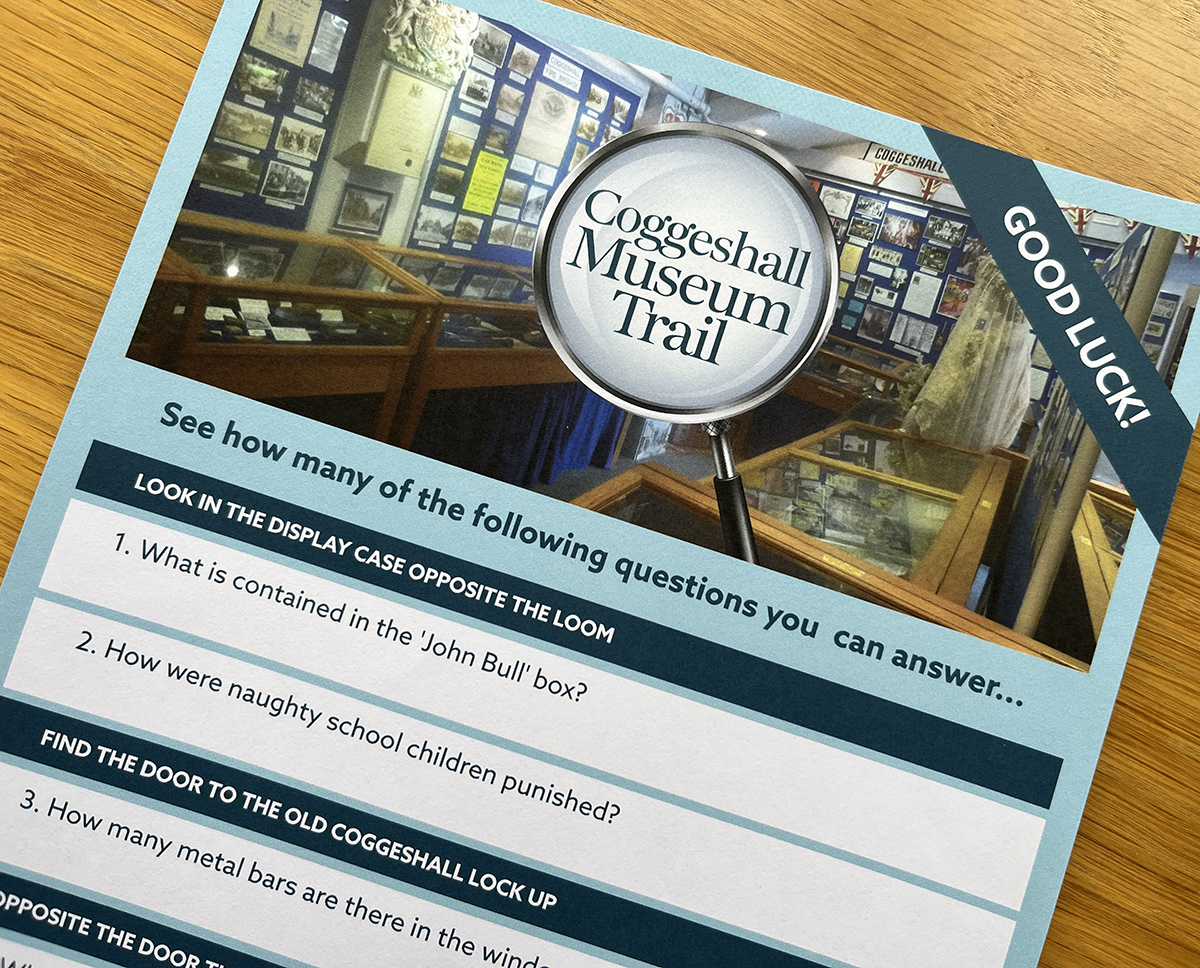 New Children's Trail
We are really pleased to have introduced a new Children's Trail for the museum. In the age of the ipad our display cases can sometimes seem a little uninteresting to our younger visitors. 
To address this, the Trail takes children on a route around the museum as they seek answers to fifteen questions. When complete an attractive sticker badge is awarded – whatever the score!
This has encouraged children to look at the exhibits and to ask questions and we hope that they leave with a much richer experience. The project was led by Dudley with the design, layout and printing by Steve at Chilligraphics. The Museum Trail has gone down really well with our younger visitors and parents. We would recommend that all our volunteers have a go at the Trail themselves – as I know to my cost it is embarrassing to be caught out not knowing the answers!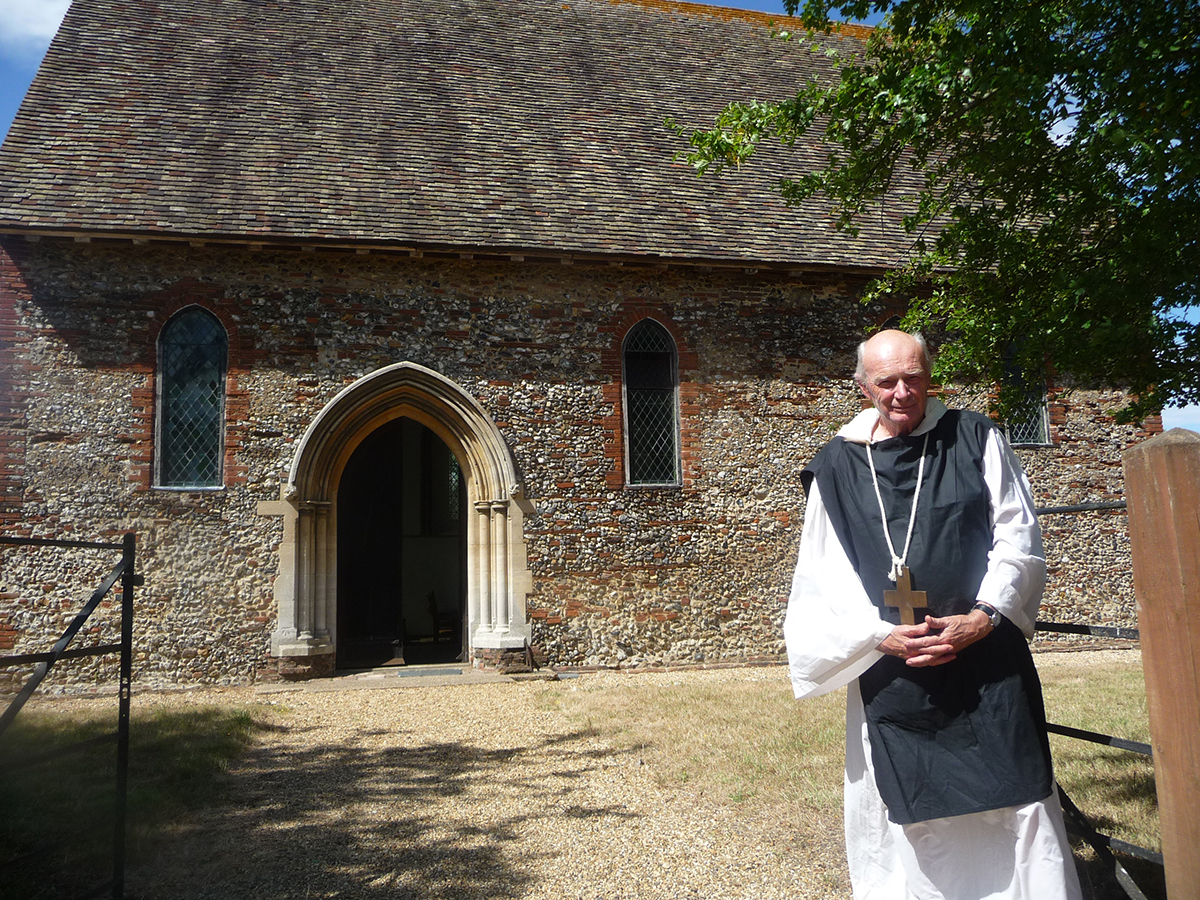 School Visit
We are always keen to spread the word about Coggeshall's rich history to our schoolchildren but our efforts to interest our schools have previously been unsuccessful – until this year. In June, John Roebuck and Dudley Maughan – both former teachers of History – were invited to St Peter's School and gave a presentation about aspects of Coggeshall's history to children in Years 5 and 6.
One of the highlights was John's very convincing evocation of a Cistercian monk from the abbey. Another was the children's amazement at the School punishment book of the 1920s and the offences for which pupils might be caned!
Shortly afterwards a group of Year 6 pupils visited the museum with their teachers to help consider what content would be best for the Children's Trail