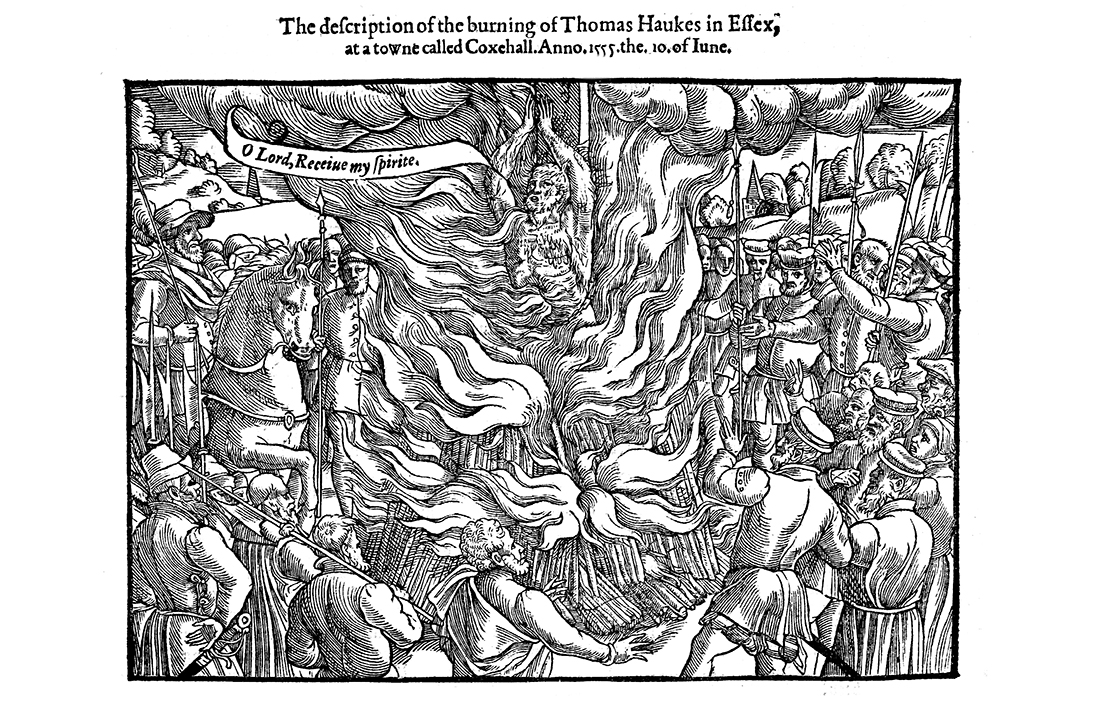 Thomas Hawkes was a gentleman and one of the retainers of John de Vere, the Earl of Oxford, who lived at Earls Colne Priory. Hawkes was of the Protestant faith and it is written that he was 'well esteemed and loved of all the household'.
On the death of the young King Edward VI in 1553 the country was in turmoil with Queen Mary decreeing that the land should return to Catholicism. The de Veres swayed with the "religious wind" so Hawkes decided to leave the nobleman's house and return to his own home on the Market Hill in Coggeshall, a house later known as "Constantynes", after its owner Richard Constantyne.
He soon became a marked man with his absences from Mass, strongly-voiced opposition to the current religious regime, and meetings with other Protestants, but it was his refusal to have his new-born son baptised into the Catholic faith that brought things to a head. Hawkes was arrested and in the summer of 1554 he was taken before Bishop Bonner, questioned about his religious beliefs and then imprisoned in Newgate.
Hawkes was taken to the Bishop's palace in London several times and asked to recant but each time he refused. Finally, on 9th February 1555 he was condemned by Bonner to be burned at the stake. He refused a final chance to recant, saying "No, my lord, that I will not; for if I had a hundred bodies, I would suffer them all to be torn in pieces, rather than I will abjure or recant".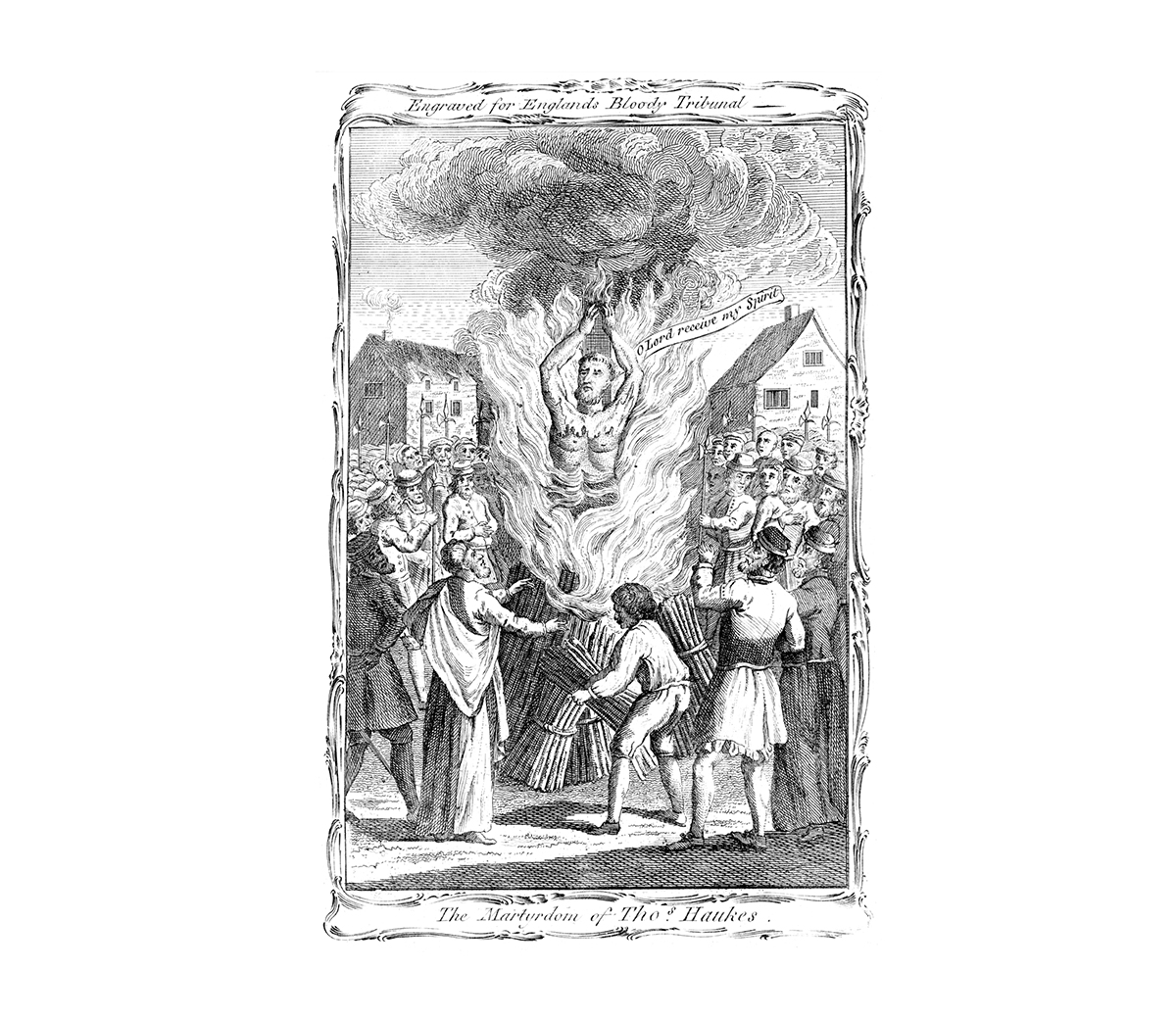 He remained in prison for four more months and was then brought to Coggeshall. Friends of Hawkes were greatly impressed by his firmness, but were fearful of the pain that death by fire would bring, and asked him to give an indication that it was bearable in the cause of their faith. Hawkes said that he would lift his hands to Heaven as a sign.
On 10th June 1555 Hawkes was led out to Vicarage Field, West Street and chained to a stake and the fire was lit beneath him. It appeared that the fire had consumed him when suddenly the apparently lifeless body lifted its arms and clapped them over its head three times before sinking down into the flames.
Other Coggeshall Protestants, Nicholas Chamberlain, Thomas Brodehill, Richard Web, William Bamford (weavers), John Wallet, Thomas Osborne and Thomas Osmond (fullers), along with two women, Cicley Warren and Christianna Pepper, were condemned to death for their faith.
The two women were shown clemency by Cardinal Pole; Osborne, Brodehill and Web recanted at the last minute and did penance in the parish church, but the others died at the stake, although their executions did not take place in Coggeshall.