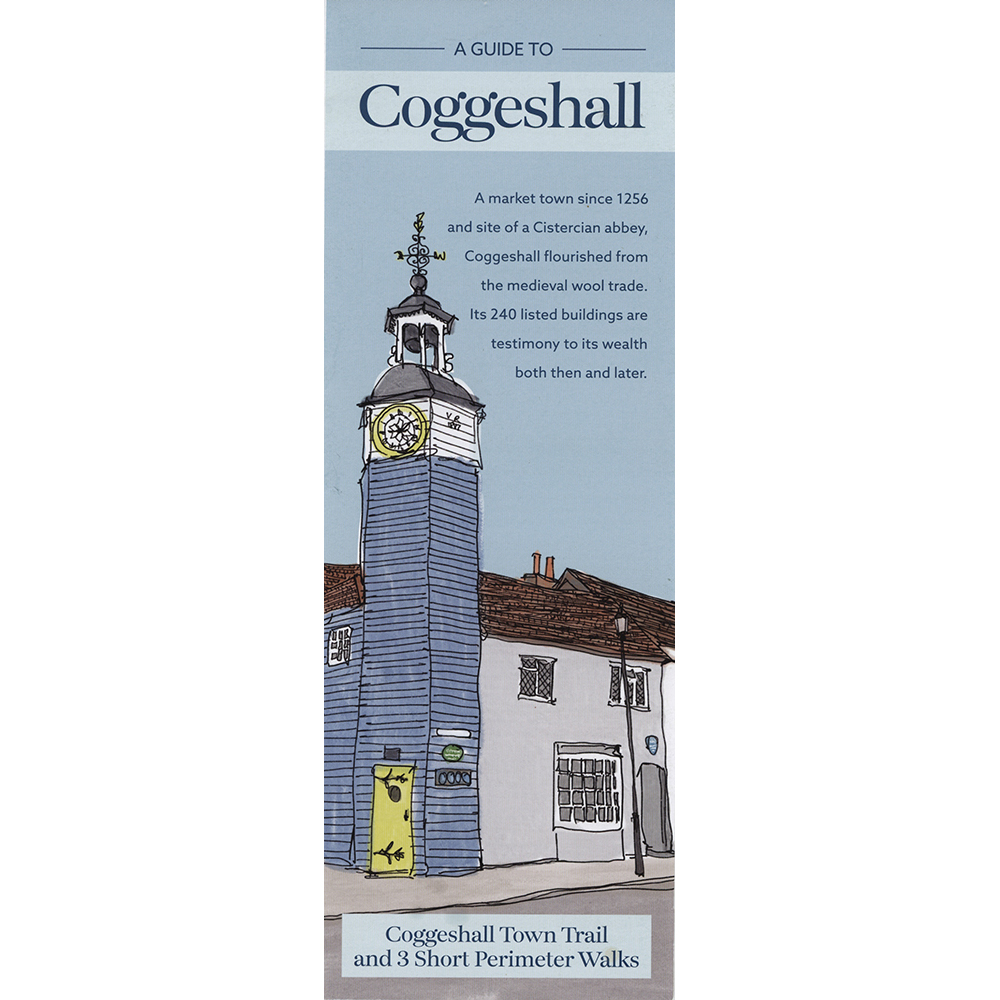 A New Town Walk Leaflet
The project to update our town walk leaflet was started at the museum by Dudley and Trevor and enthusiastically taken up by June Alston from the parish council. The layout and design was developed by local business Chilligraphics. The walk takes in 36 historic buildings in the town and includes three longer walks; to Nunn's Bridge, to St Nicholas Chapel and the abbey and a longer walk to the abbey and Pointwell Mill returning to Market Hill.
The completed leaflet has been very well received and was featured in an article in the Braintree and Witham Times. The project was funded by a community grant secured by district councillor Paul Thorogood via Coggeshall parish council. One thousand leaflets were printed and 650 have already been issued around the town including to the Parish Hall, the library, the White Hart Hotel, Paycocke House and to the 'Bakealicious' tea room. 
Guided Walks
Last year (again) Bob Baker has been very busy providing guided walks around Coggeshall. Bob writes; ' I did fifteen tours last year mostly to U3A (University of the Third Age) groups in Essex. These either begin or end with a visit to the museum and can be tailored to meet the wishes of the group. They range from one hour up to two and a half hours which would include a tour of St Peter's Church.' Enquiries about these tours should be made via the website. A small donation is expected and this has given us a modest but important source of income – we receive no public funding. We are keen to have more volunteers to act as guides for these tours so if anyone is interested in joining the team please get in touch with Nic via the website. Bob will provide all information and training