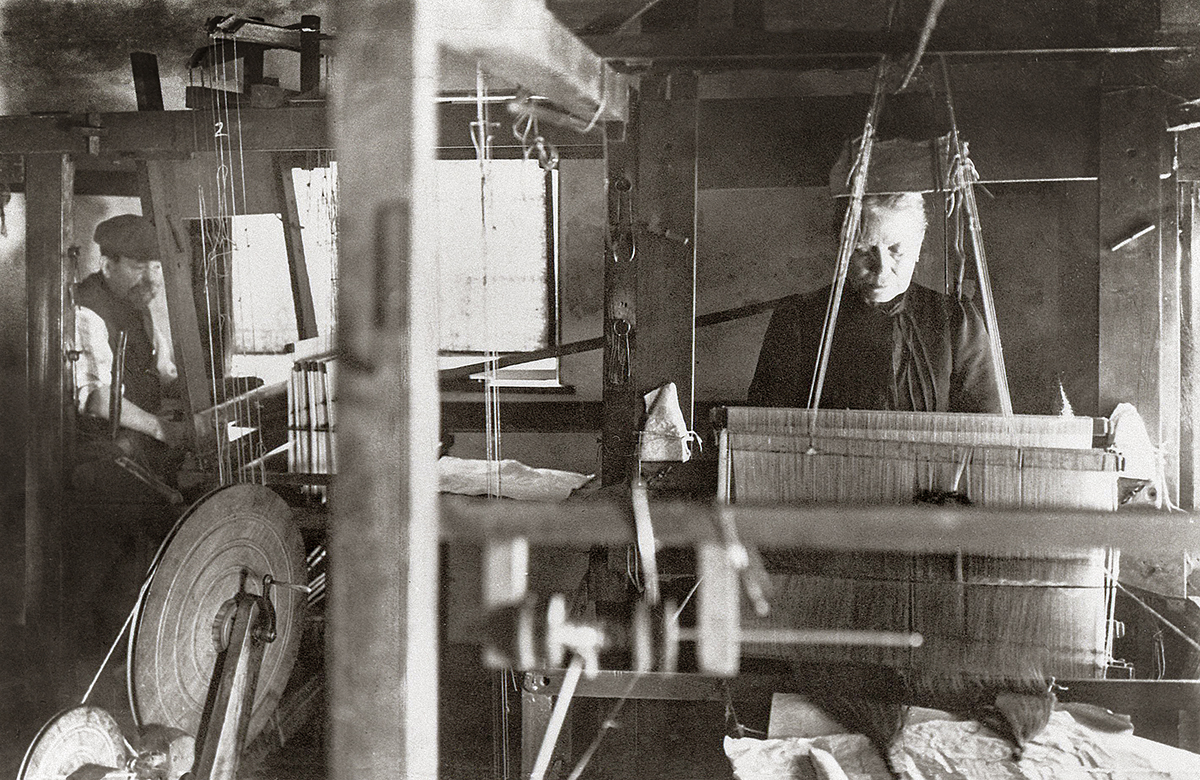 Charles and Maud Must at work on their looms in their house at Tilkey
Velvet is woven from silk on a special loom that weaves two thicknesses of the material at the same time. The two pieces are then cut apart to create the pile, and the two lengths of fabric are wound on separate take-up rolls. This complicated process meant that velvet was expensive to make before industrial power looms became available, and well-made velvet remains a costly fabric.
In the 1850s Coggeshall was alive with the sound of looms busy in the manufacture of velvet. There were seven master silk weavers in Coggeshall in those days, Mr Hall's factory on the Gravel, Mr Westmacott's on Church Street and William Beckwith in Queen Street. Mr Goodson had his business making silk plush for hats next to the river at 'Monkwell' on Grange Hill. Other masters like Mr Brooks, Mr Soper Mr Spurge and Mr Walters would supply materials for weavers to work in their own homes which many weavers preferred. Leaving school at the age of ten, Charles Must served a three years' apprenticeship at Mr Hall's Gravel velvet factory. The weaving was done on the first floor whilst below children were employed throwing silk – running threads from a wheel at one end of the factory to hooks at the other end and as the wheel was turned the silk threads were twisted to became yarn – a similar operation to the way a rope is made. The children would run many miles a day in this activity.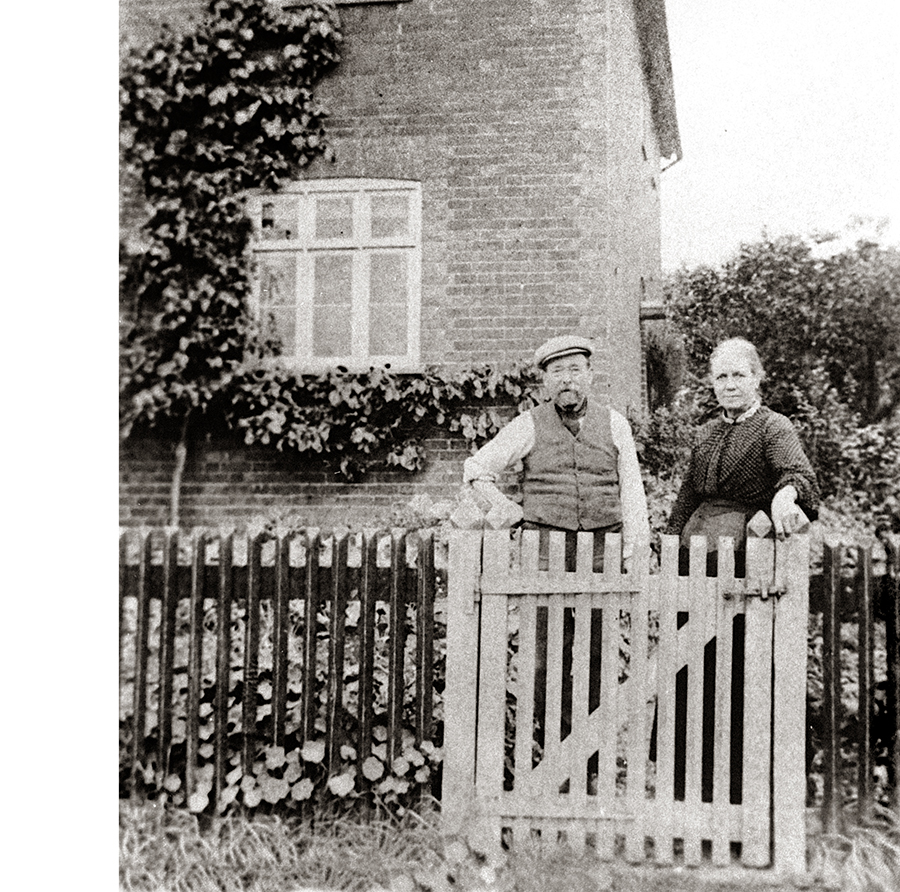 Html Mid Grey background ignore this text it is just to increase the picture size
ignore this text it is just to increase the picture size

After completing his apprenticeship Charles returned to his father's home where four looms were at work. Maud had been apprenticed at fifteen to Mr Westmacott's velvet factory in Church Street.
By 1890 with the trade in decline  there were perhaps twenty looms at work in Coggeshall but by 1911 Charles and Maud Must of Tilkey and Mr Spurgeon of Queen Street were the last of the hand loom weavers. For the Coronation of King Edward VII Charles and Maud produced two pieces of crimson and blue velvet each forty yards long for the coronation robe.  For this honour they were not highly paid; the velvet was 22 inches wide and four yards could be made in a week at a charge of 4/6d (about 23p) per yard.

Html Mid Grey background ignore this text it is just to increase the picture size
ignore this text it is just to increase the picture size